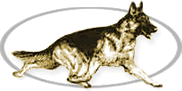 CLUB NEWS

HOME

ACQUIRING A GSD

ARTICLES

CALENDAR

CLUB NEWS

CLUB SOCIALIZATION


CONTACT US

DRILL TEAM

MEMBERSHIP APPLICATION

MEMBER LOG IN

PICTURES

TRAINING























2019 Has the club doing some STAR puppy classes, becoming an AKC Fit Dog Club, running a Herding seminar, sponsoring an AKC junior handling seminar, just to name a few. Go to the calendar page for information on all of our events.
2018 has been a continuation of a strong dog club. We are now offereing Parkour practice sessions. Go to Facebook group, Roseland Parkour for more details and event scedule.
As we wrap up the year 2017 with our annual Christmas celebration on December 10, 2017 (see calender for details), we have had a very busy year for the club.
We have welcomed in new members, conducted our annual shows in May, supported entries at the WNY Twin Valley Cluster shows in June, and conducted a GSD match and all-breed rally & obedience match in September, hosted a Barn Hunt seminar, did many dog walks, hosted a reproduction seminar, and many, many more activities.
We welcome all owners of GSD to consider coming to our meetings, events and socialization, regardless of registration status or pedigree.