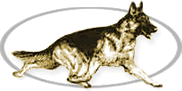 CLUB SOCIALIZATION

HOME

ACQUIRING A GSD

ARTICLES

CALENDAR

CLUB NEWS

CLUB SOCIALIZATION


CONTACT US

DRILL TEAM

MEMBERSHIP APPLICATION

MEMBER LOG IN

PICTURES

TRAINING























Tuesday, September 29 will be the last socialization on Tuesday's at 7:00 PM at Sharon Wunder's house.
As of Tuesday, October 6 socialization will be indoors at Tractor Supply, 662 Route 104, Ontario, NY from 7-8 PM in the room at the back of the store.
Dogs are welcome. Nail trimming will be available.