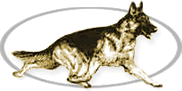 CLUB SOCIALIZATION

HOME

ACQUIRING A GSD

ARTICLES

CALENDAR

CLUB NEWS

CLUB SOCIALIZATION


CONTACT US

DRILL TEAM

MEMBERSHIP APPLICATION

MEMBER LOG IN

PICTURES

TRAINING























For 2019 we began the year with Tuesday night solicialization at Tractor Supply in Ontairo. Beginning May 7 we will be back at Sharon Wunder's house. For updates on Socialization and locations, go to the calendar.
Tuesday, September 29 will be the last socialization on Tuesday's at 7:00 PM at Sharon Wunder's house.
As of Tuesday, October 6 socialization will be indoors at Tractor Supply, 662 Route 104, Ontario, NY from 7-8 PM in the room at the back of the store.
Dogs are welcome. Nail trimming will be available.