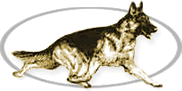 ACQUIRING A GSD

ARTICLES

CLUB SOCIALIZATION

2022 CALENDAR

CONTACT US

DRILL TEAM

MEMBERSHIP APPLICATION

MEMBER PERKS

PICTURES

TRAINING

BRAGS

2023 CALENDAR























Many club functions have been suspended due to COVID 19. The Calendar page is the best source for knowing what the club is doing.
Protect, Promote and Advance the Interest of the German Shepherd Dog
The German Shepherd Dog Club of Rochester, NY was first established in 1956. The club puts on AKC sanctioned dog shows and matches; we sponsor a yearly dinner program, bringing in outside speakers for all interested dog owners on subjects of health and behavior. We provide information for our members and the public about the German Shepherd Breed, its care and training. We also strive to showcase the use of the German Shepherd as Guide Dogs, Police Dogs, Search and Rescue Dogs and Herding Dogs.
As an Official Affiliate of the German Shepherd Dog Club of America, the club's mission is to protect, promote and advance the interest of the German Shepherd Dog. Among the club's objectives are to encourage only breeding which will lead to breed improvement and to do all that is possible to bring the German Shepherd's physical and mental qualities to perfection.
Our members consist of people in the Greater Rochester area who love the breed. Some members are brand-new owners, some have been breeders and exhibitors for thirty years or more; some have many dogs, some just one and some don't have any dogs at the moment. But we all love the breed and are willing to share whatever information and experience we have to encourage others to develop the best in their dogs. Activities are held throughout the year and new members are eagerly sought.